Screening
Typical Results in Less than Six Weeks
Knowing when a technology doesn't work is as important as knowing when it can.
Each oil and gas reservoir is unique, having specific rock characteristics, hydrocarbon composition and other variables. ESal's fast and cost-effective screening process ensures that Engineered Salinity will work in your specific reservoir.
The ESal screening tool has proven to be a valid indicator of the probability of success for applying Engineered Salinity to specific petroleum reservoir candidates. Importantly, the screening tool is affordable and provides timely results. Typical cost is minimal, often orders of magnitude less than other screening methodologies, and a comprehensive analysis usually requires less than six weeks. It is not uncommon for other screening methodologies to cost millions of dollars and years of work to make an informed assessment.
At ESal, we are constantly refining the screening tool with new laboratory and field results to provide better answers for our customers.  Combined with our laboratory testing to verify and quantify the potential improvement in recovery from the screening procedure, we minimize the risk and maximize the reward for our clients. Most importantly, we get results fast.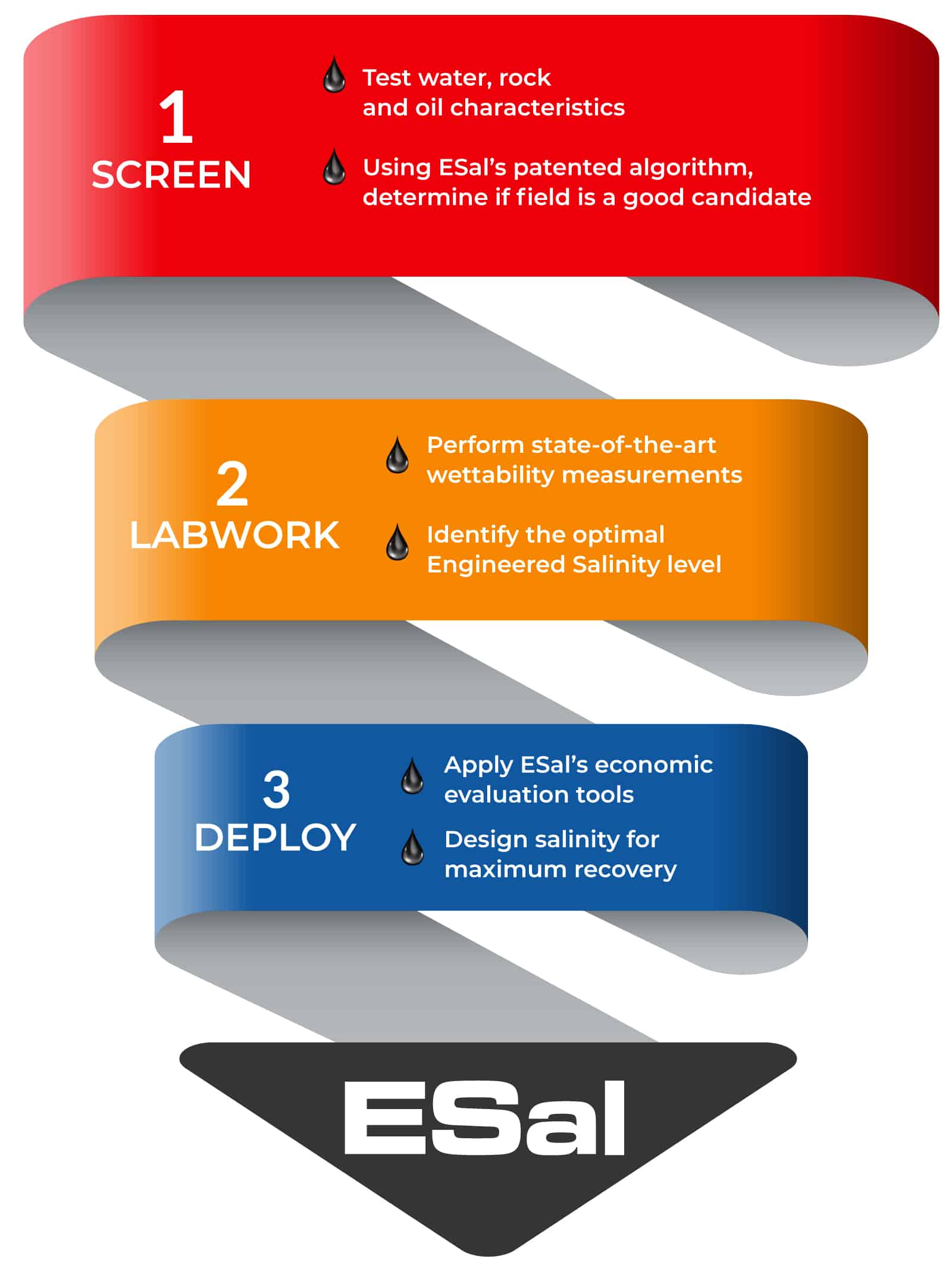 The Secret is in the Water